6 reasons why your search is over: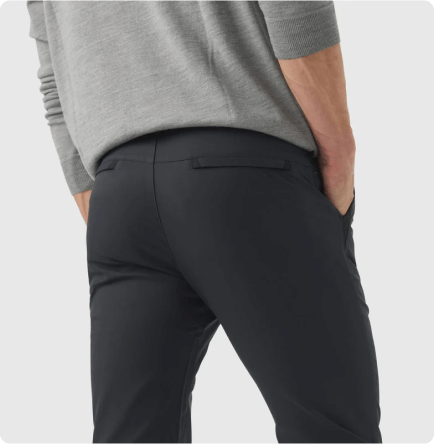 They make your butt look good
Curved waist design molds around your butt to make it pop. Oh, you think you don't have a nice butt? You're wrong... and these pants will prove it.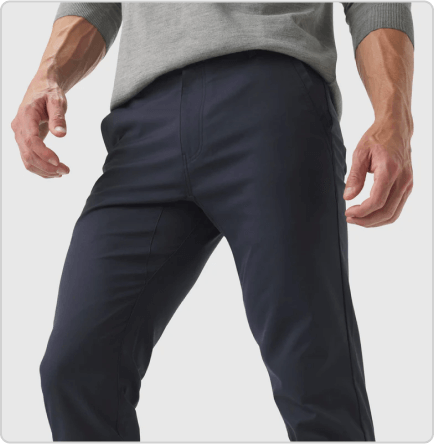 They don't crush your balls
A diamond-shaped gusset gives your boys some luxurious ballroom. You'll never have to make any sneaky adjustments again.

Pay for the pants - not postage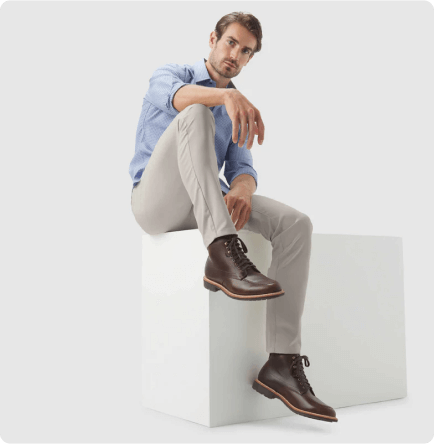 No, seriously. Patented Fast-Dry™ tech means these pants dry quickly and prevent bacteria build-up. Even butt sweat doesn't stand a chance.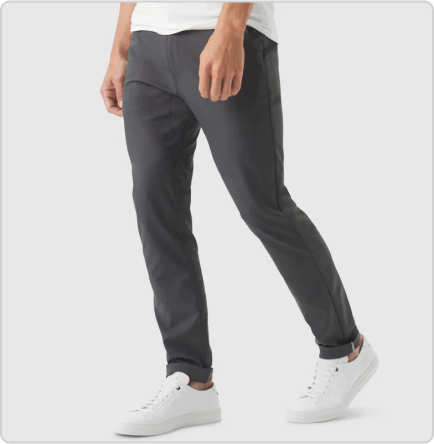 You don't need to iron them
These pants stay smooth and crease-free -- even after being worn for days and washed continuously.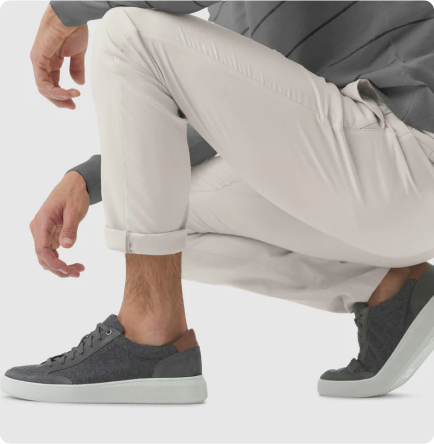 They'll always fit the same
These pants are made of microfiber material that stretches, but always returns to its original shape. Other pants bag out and lose their shape over time. The Jetsetter Pant gives you consistent fits for years to come.

Get a new size shipped instantly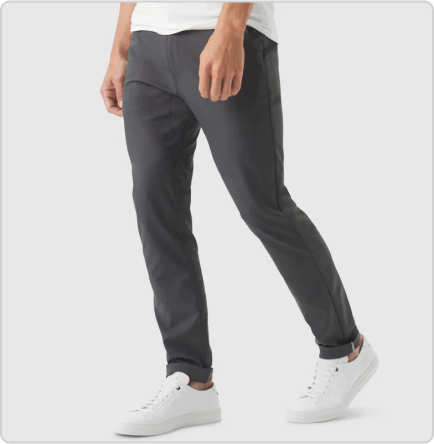 You're guaranteed to look good
Accidentally buy the wrong size? We'll exchange them for free or give you a full refund. You have 30 days to decide, and return shipping is always on the house.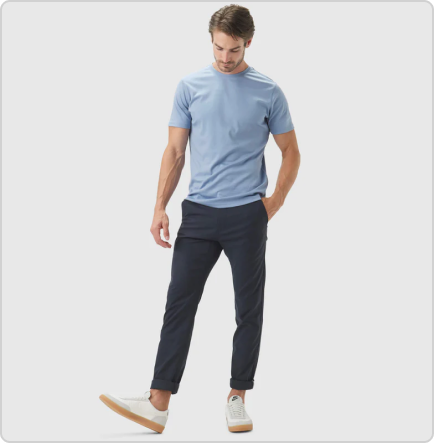 "These pants are amazing and sits on the waist perfectly without sagging."
★★★★★ Salman G.
"The best and most comforting pair of pants. Planning on buying another pair."
★★★★★ Jeff B.
"Great for comfort and travel from the plane to the office."
★★★★★ Kevin B.
"This is the third pair of jetsetter pants purchased. I love the material and the fit is spot on."
★★★★★ Robert M.
WITH OVER 200 5-STAR REVIEWS!
Butt-molding pants that fight saggy looks and unreliable fits so you always arrive looking slick and feeling fresh.
Frequently asked questions
PTT, a type of polyester fiber Rebound™ fabric, provides a soft and stretchy texture with gentle cushioning and vivid colors. Its helical molecular structure has a natural resistance to water, coffee, wine, and dirt. It also makes the pants more comfortable to wear. Best of all, they stretch easily, so you can move confidently without being afraid of blowouts. Do the splits without splitting your pants. Once you pop out of your split, they'll recover to their original shape without bagging out. Amazing.
Will they work for my body?
When your pants don't fit you properly, you'll feel like they restrict your movement because they're too tight in certain places or too loose in others. This is a recipe for disaster when you're running around town doing errands. That's why we designed the Jetsetter Tech pants with special microfiber stretch material that molds to your body so they fit perfectly without any restrictive pressure points, no matter your body type.
Will they help with ball crushing?
You know what sucks? Crushing your junk in your pants. A nice pair of jeans is a great way to look casual, but it's hard to stay comfortable when you've got a tight bulge waiting to burst open. That's why we designed the Men's Jetsetter Tech Pants with a gusseted crotch that opens up the front and gives room for all the important stuff. No more ball crushing, no more adjusting yourself in public places, and no more poking at your crotch every five minutes because you can't stand how tight they are around your package.
We've got you covered. You can either exchange them for another size or return them for a full refund. You have a full 30 days to decide. Return shipping is on the house.
What are instant exchanges?
We all know how slow returns can be. But not anymore. When you place an exchange request, you can get your new size or color shipped instantly, on the spot, all without having to go to the post office first. We trust that you'll return them, so there's no more waiting for returns to be processed before you get your new size.