Stay fresh & comfy from top to bottom with the Weekender Bundle
Form-fitting t-shirt that takes you from the office to the gym
Butt-molding pants that never lose shape
Underwear that cradles the boys and keeps them in place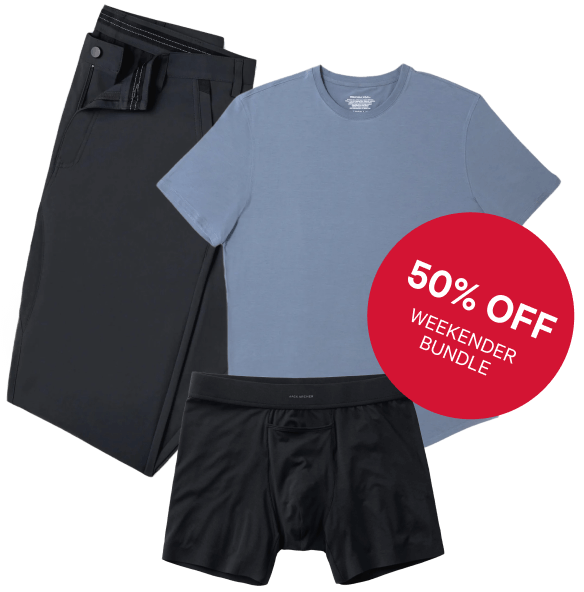 Pay for the bundle - not postage
Get a new size shipped instantly
Get the pants, shirt, and boxers that suit your every need - from work to play.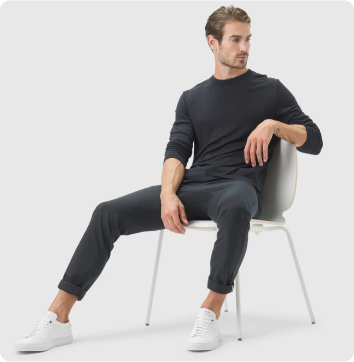 "These pants are amazing and sit on the waist perfectly without sagging."
★★★★★ Salman G.
"Very happy with these t-shirts. The quality and comfort are really amazing."
★★★★★ Dylan B.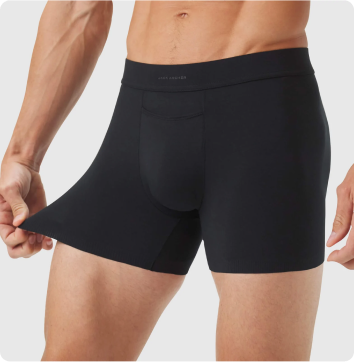 "My new number one. Comfortable soft, don't ride up. The fit is great."
★★★★★ Paul C.
Get the bundle today to save 50%
Created with workleisure in mind, our crew tee leaves a lasting impression, resisting fades, tears, pilling and wrinkling.
Maintains luster, size, & shape wash after wash
Lightly caressing and stretchy
Doesn't wrinkle like cotton
Butt-molding pants that fit so you always arrive looking slick.
A diamond-shaped gusset gives the boys playroom
Stay smooth and crease-free for days and through washes.
A curved waist construction molds around and lifts your butt
Fast-Dry™ tech stays dry and prevents bacteria buildup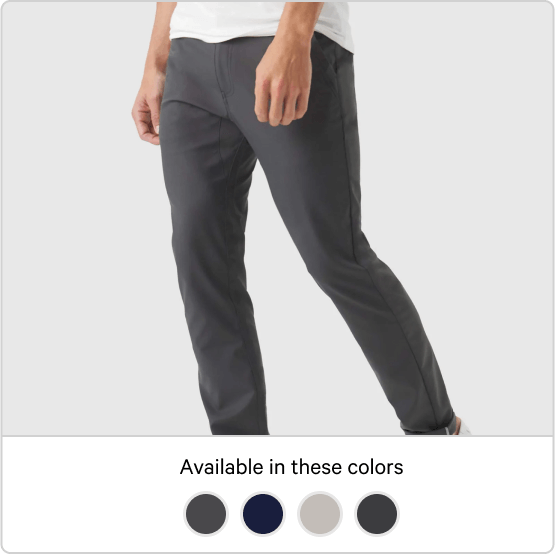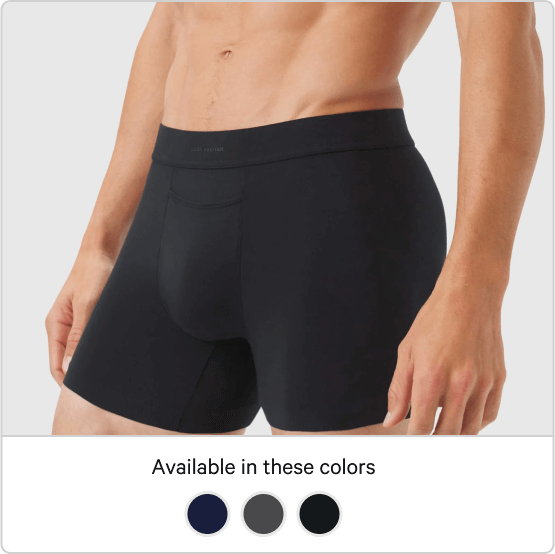 Life-changing underwear that feels like wearing nothing at all, but keeps everything in place.
Gently cradles and keeps your boys in place
Stay active without chafing or itching
Prevents bacteria build-up
Fits reliably well after years of wear
Frequently asked questions
Will they work for my body?
When your clothes don't fit, they restrict movement and make you look ridiculous. That's why we design our pants, shirts, and boxers to fit your body perfectly. Our materials stretch, but never lose their shape. Whatever body type you have, you'll never be uncomfortable or look out of style.
We've got you covered. We've got you covered. You can exchange any items for another size, or return them for a full refund. You have a full 30 days to decide. Return shipping is on the house.
What are instant exchanges?
We all know how slow returns can be. But not anymore. When you place an exchange request, you can get your new size or color shipped instantly, on the spot, all without having to go to the post office first. We trust that you'll return them, so there's no more waiting for returns to be processed before you get your new size.
Get the Weekender Bundle for $149 for a Limited Time Only
Pay for the bundle - not postage
Get a new size shipped instantly